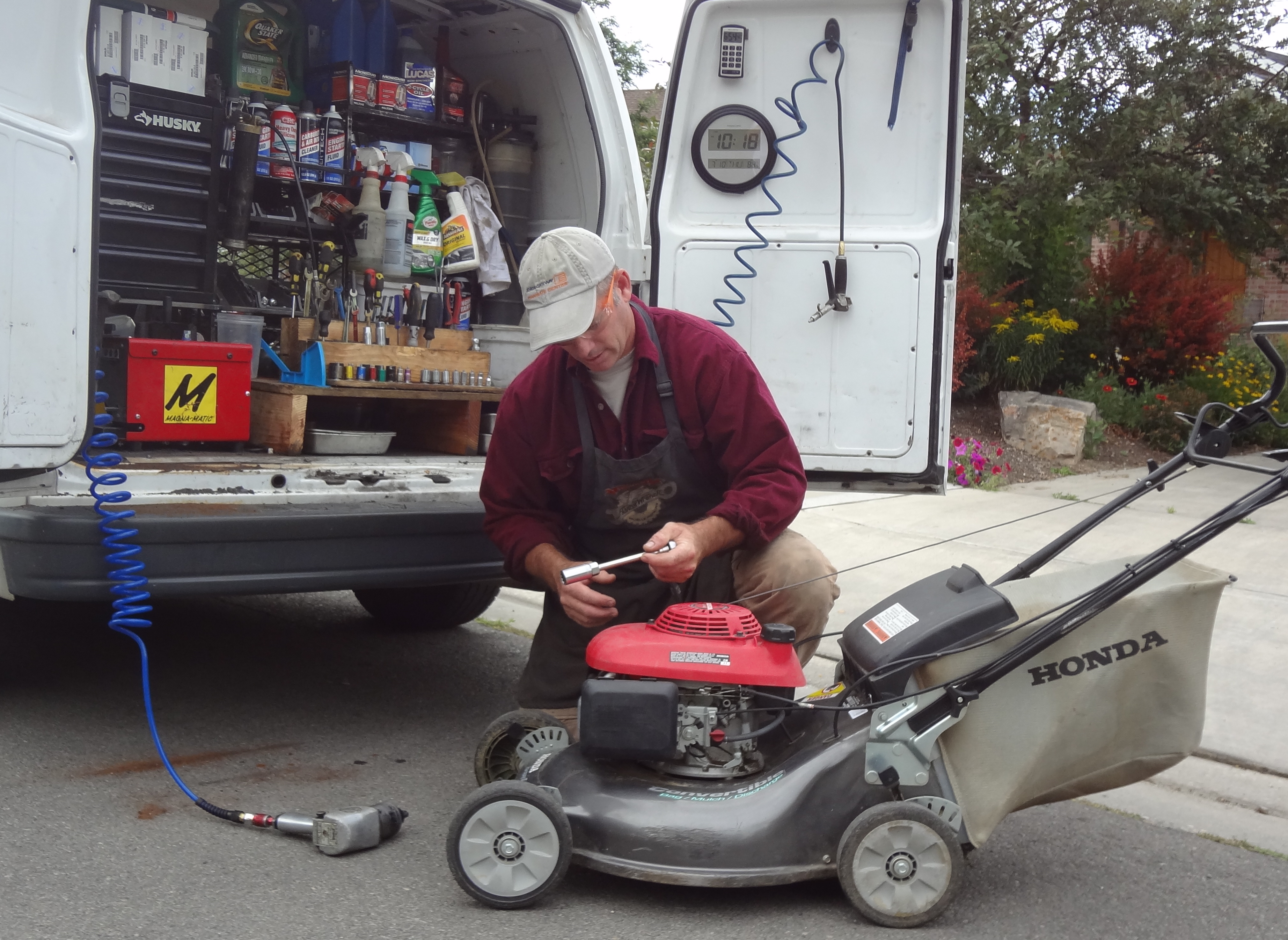 SERVING CUSTOMERS SINCE 2004
We service and repair outdoor power equipment (i.e, lawn mowers, edgers, tillers, snow blowers, generators, power washers, etc...)
We have been servicing Utah County and Suncrest since 2004.  We are a mobile service so we eliminate the hassles of transporting your equipment to and from the service shop. 
When we arrive at your home, we come prepared with a van full of the most common parts necessary to maintain and repair your small engine equipment.  If your machine requires parts that we don't stock, we can order from one of our suppliers and return and complete the repair.
Our busiest season is April-July.  If you can schedule your maintenance for other times of the year, we can usually come to your home within a few days (at most).  During our busy season we add technicians in an attempt to service your needs as soon as possible.
We have hundreds of customers that we service every year and many others that call us when they need blade sharpening or repairs.  We hope we will be able to add you to our list.
Call and schedule and appointment today.      
Office 801-763-8575