What our customers are saying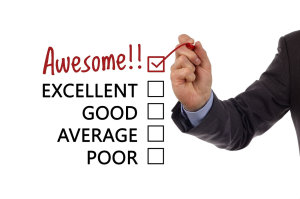 I LOVE having FW come to the house. It used to be such a hassle to load my lawn mower in the trunk of the car and take it to the shop. I'll never do that again. Their price is the same and it's way easier.
These guys are great.  They worked on my snow blower and it ran perfectly all winter.  They gave me great tips on storage over the off season too.  A friend of mine recommended their service and I will do the same.
Flying Wrench is easy to work with. They are prompt and do superior work. We have used them for the past three years. They have repaired and serviced several small engine machines. We highly recommend them.
I have Flying Wrench come out to my house for things that I cannot get into the shop such as my tiller, lawn mower and snow blower. They do a great job, they are very, very reasonable in their prices and very friendly. If it wasn't for Flying Wrench I would not be able to keep these things in good working order and I have to be able to do this. Plus I don't get taken advantage of at the garages. They are not just for these type of things either. Basically if it has any type of an engine they can work on it. I don't hesitate to call them for my mechanical needs. You shouldn't either. Great work Flying Wrench and thank you.
Flying Wrench was great to work with! Very friendly service when I set up my initial appt. The technician, Taylor, showed up at my house on time. Very convenient that I didn't have to take time out of my day to haul my lawnmower around town. Taylor diagnosed my mower and explained the problem prior to doing any work. The price for the tune up was honest and fair. Highly recommended and very pleased!
Today Brent from Flying wrench came to my home to repair my snow blower. He arrived early - and called us when he was 20 minutes away. He was very professional and knowledgable. He charged what he quoted me over the phone, and he fixed my snow blower perfectly. We were very impressed! Someone who arrived on time, was great at his job, and didn't try to rip me off by charging me more than what he originally quoted. I HIGHLY RECOMMEND Flying Wrench for small engine repairs! Thanks Brent !